For those who wish to fly faster…
Fly to the Boardroom
The Course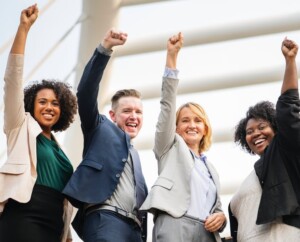 The Fly to the Boardroom Course is a tailored program, specifically designed for those who wish to accelerate their journey to the boardroom.
What's in the course?
The course builds on the book to further develop your knowledge, understanding and confidence about Boards and helps position you for a Board role. It includes:
• Six structured modules to guide you through a framework for action
• Relevant information to help you with important steps
• Videos, infographics, and written content to give you clarity
• Links to supporting information to help extend your knowledge
• Tasks to help advance your understanding
• Worksheets to help you with your board journey
• Templates to help you prepare a board application
• Checklists to guide your progress
What are the benefits?
Throughout and upon completion of the course, you will gain:
• More knowledge about boards
• A broader understanding of how to find suitable board opportunities
• Greater clarity of your personal board value
• Deeper insight into how to put your best foot forward
• The finer details for a board role application
• Help with planning your board career
• Greater confidence for the boardroom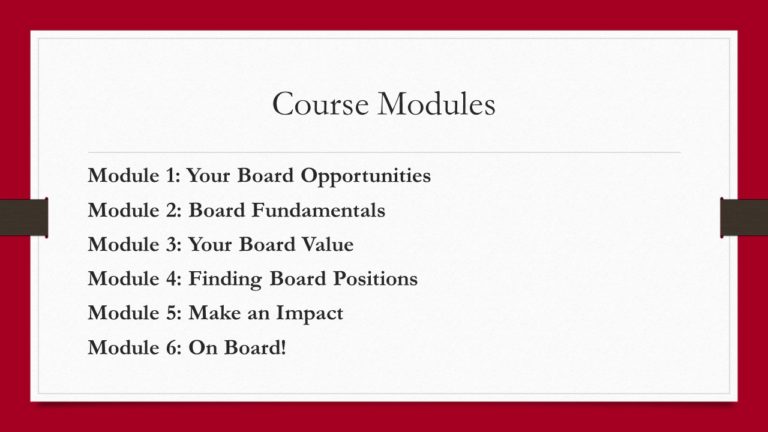 Self-Paced Online Study
– Six online modules
– Workbook containing worksheets, note pages and checklists
– Accessible anytime